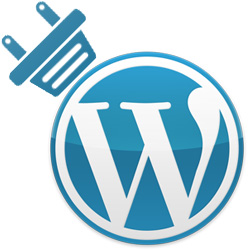 READ MORE
WordPress plugins allow you to add additional functionality to your site; this is a feature we can offer here that you do not get on WordPress.com (they provide a specific set of plugins, you cannot add new ones).
On the TRUbox we have to add plugins at the site level; if you find one we do not have just let us know (send email to youshow@trubox.ca) and we will add it for you.
Plugins Activated For All Users
A few plugins ones we have activated on all sites as they are useful to nearly all.
iframe
This lets you add any content that is usually added via an iframe HTML tag. In this kind of wordpress setup, iframe tags are removed, but this plugin allows you to add them via a shortcode. See http://web-profile.com.ua/wordpress/plugins/iframe/
Simple Custom CSS
Some themes let you override the styles to do things like change colors or make lowercase text where the theme forces them upper case. This plugin adds a Custom CSS entry field to all blogs, it is under the Appearance menu.
Plugins You Can Activate on Your Blog
Look for them under the Plugins left side menu in your dashboard. Just click the "activate" link under any of them to enable them.
Auto Post Thumbnail
Automatically creates a featured image from your first image
Creative Commons Configurator
Adds a license to site, to all posts, or pages, or both. Look for "licensed" under settings.
Custom Favicon
Lets you create that little icon that appears on browser tab. Activate, and look for linkunder Settings (see http://franzi.trubox.ca/)
Display Posts Shortcode
Allows you to add a list of posts within a category or page within the body of your content, or a sidebar text widget, e.g.
This will list the 20 most recent posts with the tag 'Advanced'.
[display-posts tag="advanced" posts_per_page="20"]
This will list the 10 most recent posts tagged 'Advanced' and display a post image using the 'Thumbnail' size.
[display-posts tag="advanced" image_size="thumbnail"]
Page-list
Similar to Display posts, but lets you display an automatic generate hierarchy or list of pages. Codes like [pagelist] will list a tree structure of every Page on your site. [subpages] lists everything that are children of the current page in view; [siblings] list all pages at the same level. Many more options; it's what is used to generate the list of pages in the You Show Prop Room
Flexible Posts Widget
The built in WordPress widgets only lists all recent posts, this one lets you list ones within a category, or tag, or even random posts in a deibar/footer widget
FluidVids for WordPress
If your Youtube embeds do not fit your posts (or flows over the side), this plugin makes them fit in the width of your display area
Widget Visibility
Lets you show or hide widgets for selected pages, or all pages, or post categpries. This lets you create more customized sidebar widget areas.
Wiki Embed
Lets you include content from any media wiki based site (e.g. http://kumi.tru.ca/) When the wiki is updated, your content is also updated. See the sub pages in the You Show Prop Room