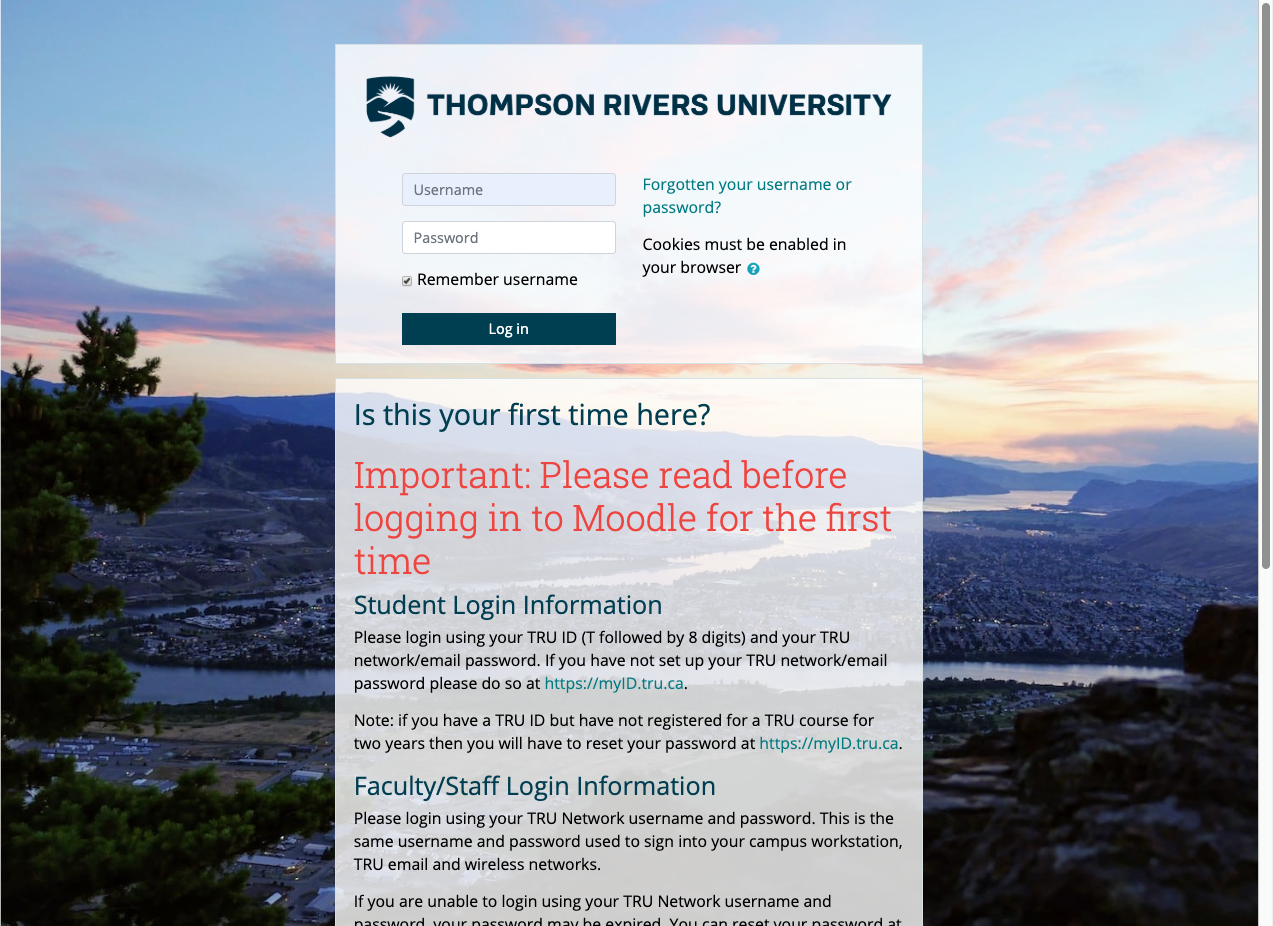 Moodle is the Learning Management System at TRU and allows for the delivery of course materials, assessments like assignments and quizzes, and student engagement through tools like forums and Big Blue Button for videoconferencing. Student data is protected when instructors use Moodle to communicate confidential information about course progress and grades.
Our installation of Moodle includes a rich suite of plug-ins that allow for a range of pedagogical tools to be used in classes, including interactive exercises built in H5P and robust integration with Kaltura.
TRU instructors using Moodle can check out the TRU-specific support materials available within Moodle. Please contact us if you need access to this course.